Sarasota is a community that brings together the best Florida has to offer.
The shoreline city south of Tampa Bay features a downtown packed with parks, museums, theaters, and diverse local arts organizations, enough that Sarasota Magazine called downtown Sarasota
"the cultural center of the city."
The waterfront community is home to several surrounding keys or small islands, including parts of the upscale Siesta Key, providing plenty of access to more secluded, natural spaces.
Just a few miles away from Sarasota's downtown are numerous Siesta Key homes for sale, and they provide a great vantage point to see the city while still offering a retreat from busy crowds.
If Sarasota is the city of your dreams, and the city's thriving downtown is a big draw, then checking out some downtown
Sarasota condos for sale
might interest you more than single-family homes. Regardless of the housing type, Sarasota offers its residents year-round fun activities for individuals and families alike. Here are just a few.
The best downtown Sarasota has to offer

Nature's beautiful best
The Gulf Shore location is nature at its best, but the coastal landscape inspires so much more nature than the beach alone.
Nearby nature centers include the
Ted Sperling Nature Park
, which offers one of the most interesting, secluded spaces home to
unique mangrove tree tunnels
and birds and other wildlife that can be observed while fishing, picnicking, canoeing, or kayaking.
Located on Sarasota's Lido Key, the tunnels are narrow, with twists and turns ideal for kayaking and paddleboarding.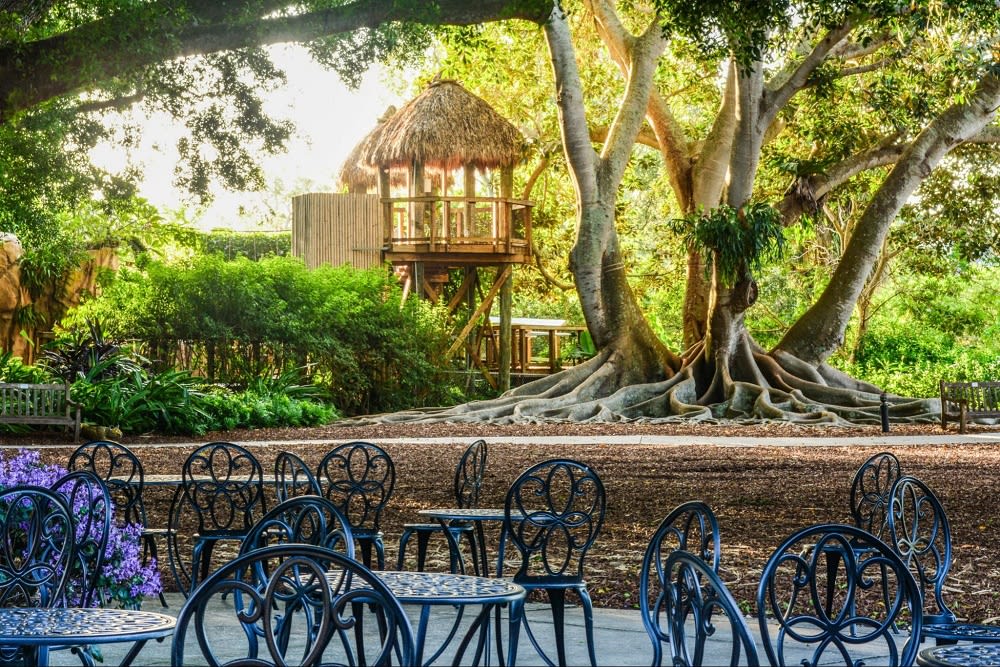 Photo courtesy of Marie Selby Botanical Gardens
If the Gulf views aren't sumptuous enough, there are a wide range of nature-themed sites in downtown Sarasota, including the
Marie Selby Botanical Gardens
, which features some of the rarest orchids in the world. The orchids are one of three major plant study areas at the botanical gardens, relaxing for visitors and educational for botanists interested in learning more about the lovely orchids that are a highlight of the gardens.
Exquisite dining and shopping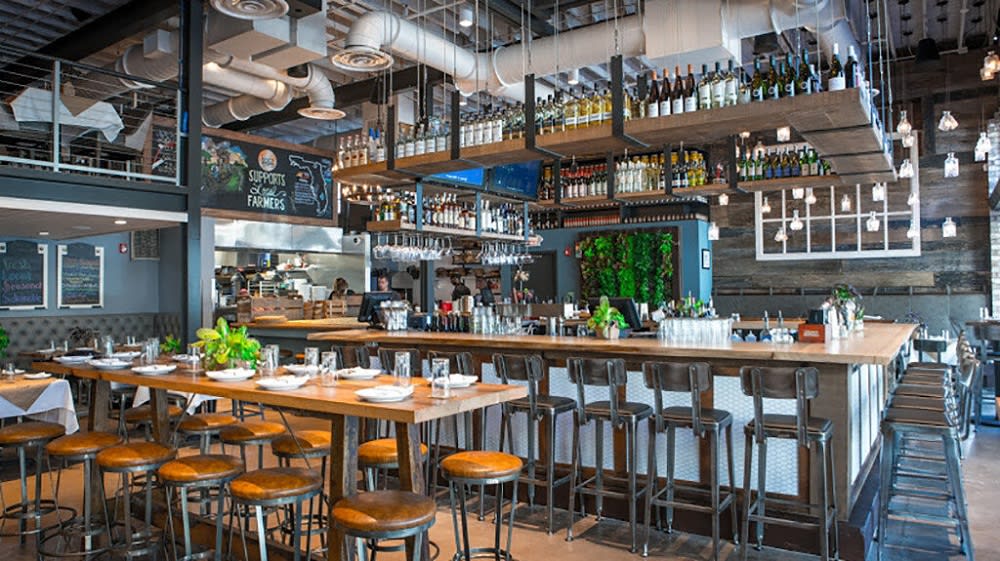 Photo courtesy of reduxinteriors.com
The restaurants in Sarasota are sublime and include
Boca Sarasota
, which features a lively atmosphere alongside sustainable menus promoting a wide range of seafood options like littleneck clams, sea scallops, and yellowfin tuna. Sarasota is also home to the
Bijou Garden Café
, which boasts an elegant French-inspired fusion menu as well as a dynamic cocktail list, and
The Drunken Poet
, a Thai bistro with a cool, beatnik vibe.
Sarasota is also known for its local taverns that are perfect for sipping early-evening happy hour drinks, kicking off an evening of entertainment, or bringing a fun night to an end with a cocktail before heading back to your luxury hotel or Sarasota real estate.
If you need more enticement, the local shopping is also renowned. Sarasota offers treasure hunters an opportunity to scour through antique shops searching for ancient prizes, bookstores that feature a fun beach read or two, upscale boutiques for fashion-forward clothes, high-end kitchen supply stores, and so much more.
Your decorative style may be a bit eclectic, making Circus City Architectural Salvage a great place to explore recovered circus-themed items ranging from yard art to one-of-a-kind furniture. The
John and Mable Ringling Museum of Art
, a celebration of the Ringling Bros. and Barnum & Bailey Circus, and the Circus Arts Conservatory are also in Sarasota, which explains the circus-themed elements.
But it's the art scene that might make Sarasota the most memorable city on the Florida Gulf Coast.

Thriving fine arts scene
Downtown Sarasota is home to a spectacular mix of arts centers and theaters that add to the city's rich history.
The Sarasota Opera House was built in 1925, and it brings a fascinating story with it. Formerly known as the Edwards Theater, the restored building has a place on the National Register of Historic Places because of burlesque performer
Sally Rand
. During the vaudeville era, Rand performed her ostrich feather fan dance and bubble balloon dance. Later performances included Will Rogers, Tommy Dorsey, and Elvis Presley, who remains one of the most storied celebrities to have played in Sarasota.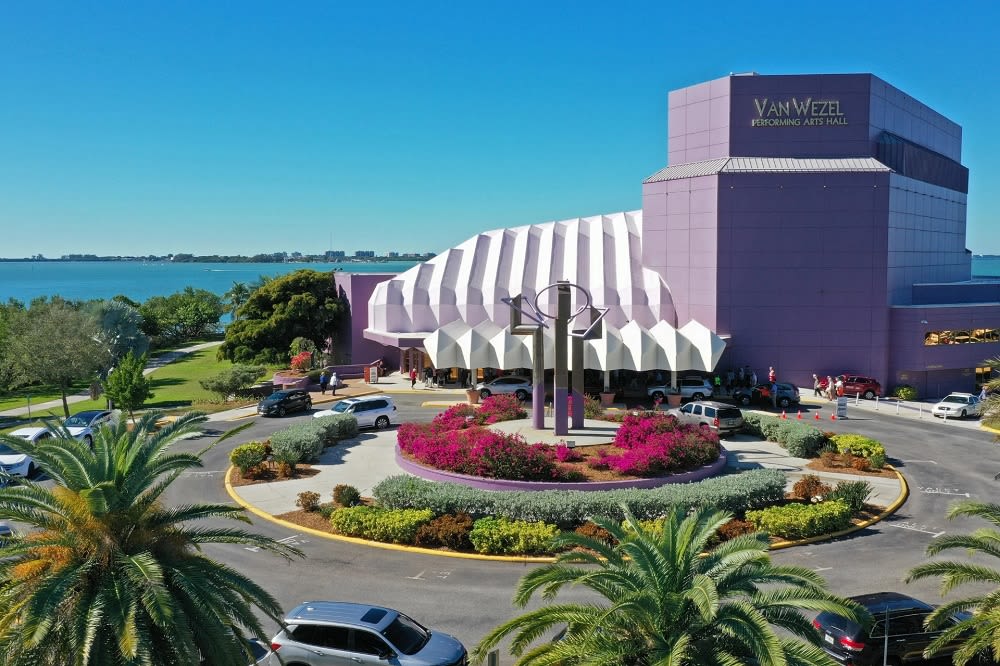 Photo courtesy of Sarasota Herald-Tribune
Sarasota is also home to the
Van Wezel Performing Arts Hall
, designed by Taliesin Associated Architects, a firm associated with the late Frank Lloyd Wright. The performing arts center features live music, comedy, theater, Broadway shows, and dance, making it a popular place to enjoy an elegant evening.
Sarasota's thriving arts scene makes the community ideal for taking up residency, either as a snowbird for the winter or a permanent resident looking to enjoy the weather all year long.
Looking to make Sarasota your home?
The Sarasota area offers future homeowners the opportunity to own real estate that fits their unique needs, including downtown condos, townhouses, or a real estate on the beach with plenty of shorelines. Downtown Sarasota homes for sale include lavish Gulf-front homes as well as condos and townhouses with incredible Gulf views.
Many of the condos are lush and regal, bringing to mind the elegance of old-world luxury thanks to grand staircases, wrought iron accents, and super-sized decks that are idyllic spots to enjoy Florida's warm breezes and salty air.
Looking for the opulence of a penthouse? Check out some of the downtown Sarasota condos for sale to see if a penthouse is available somewhere that will provide you with the city's best views.
If you're interested in being close to all that downtown Sarasota has to offer but still want some room for privacy, there are plenty of great Siesta Key homes for sale that offer you a great vantage point. Ready to take the next step? Reach out to local agent
Christa Spalding
for expert guidance.

*Header photo courtesy of PODS