Siesta Key is a Florida Gulf Coast island known for its stunning beaches and relaxed atmosphere. If you're lucky enough to own a Siesta Key condo on the beach, it's important you take advantage of the incredible views and tropical climate by highlighting them in your decor.


Below are a few ways to design your beachfront condo to appeal to buyers of Siesta Key homes for sale and vacationers interested in Siesta Key beachfront rentals.
How to redesign your Siesta Key real estate

Showcase the view
The stunning views are among the best things about owning or renting a beachfront condo. Whether you're looking out at the Gulf of Mexico or white sand beaches, there's no doubt that Siesta Key views are a sight to behold. To make the most of them, it's essential to showcase the views from Siesta Key homes for sale and Siesta Key beachfront rentals through your interior design. One way to do this is to highlight any large windows or sliding glass doors in the space. Choose windows that allow natural light to flow in, like smart shades that can be controlled through voice commands. You might also choose to avoid window treatments altogether. And while you're letting light in, use mirrors to reflect light and create the illusion of an even larger space. If you have a balcony, make sure to furnish it in a way that allows you to enjoy the views. You can't go wrong with a
swing bed
, rocking chair, or
set of Adirondack chairs
.

Create entertainment zones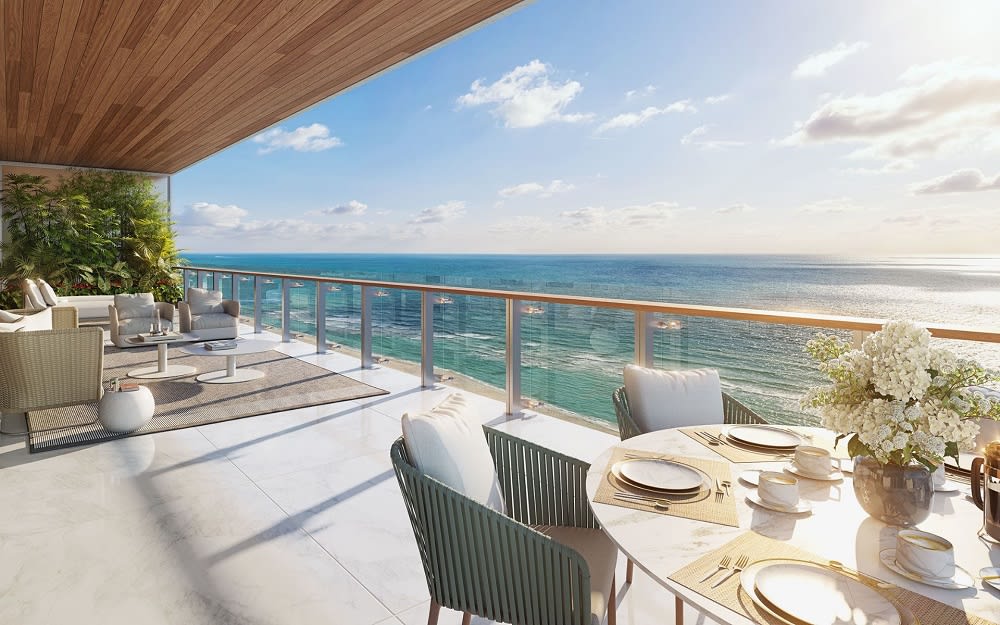 Photo Courtesy of AWS
Another way to enjoy the view from a Siesta Key condo for sale or Siesta Key beachfront home is to create entertainment zones that allow guests to easily traverse from one space to another. For example, you can create a seating area near your large windows where people can enjoy conversation and drinks while looking out at the view. Curate a dining area on the balcony or patio where guests can enjoy meals while taking in the fresh air. As for the kitchen, it's essential to have plenty of counter space to entertain guests while cooking — and if you can glance out the window while cooking, that's even better.

Ensure bedrooms are perfect for relaxation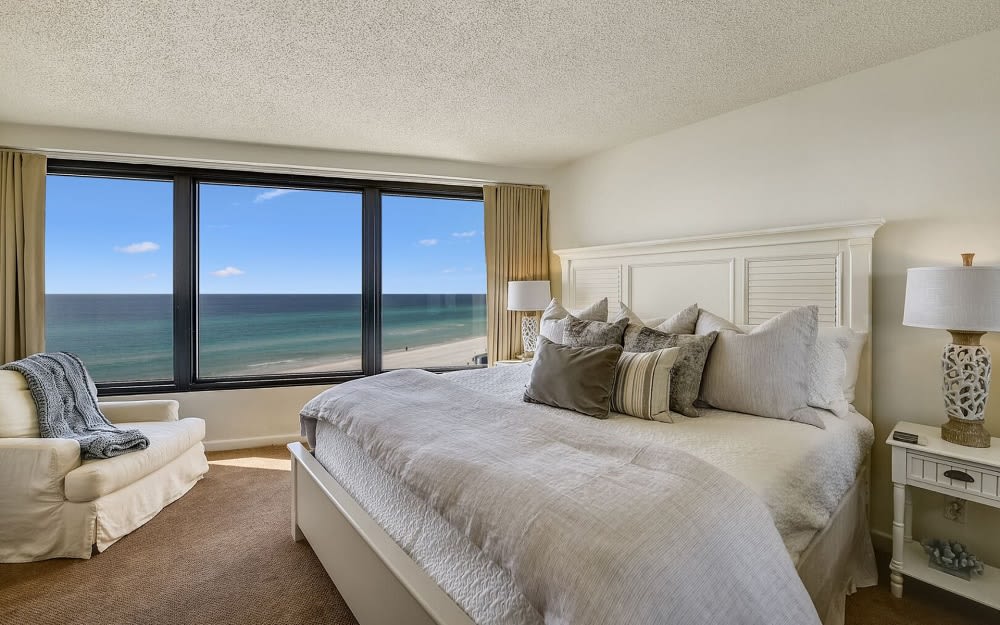 Photo Courtesy of Forever Vacation Rentals
When it comes to Siesta Key homes for sale and Siesta Key beachfront rentals, bedrooms are often just as important as living spaces. After all, you'll want a comfortable space to unwind in after a day of fun in the sun. To ensure your bedroom is inviting and relaxing, choose a soothing color palette and avoid clutter.


When selecting your color palette, consider a coastal-inspired aesthetic using whites, blues, and greens. These colors are associated with the ocean and can help create a relaxing atmosphere. Alternatively, you can base your palette on storms, with stark white, grays, and black. This can give the space a more dramatic feel — just be sure to select softer tones so the room still feels peaceful.


As for furniture, it's essential to pick both functional and stylish pieces. A great way to achieve this is by incorporating natural materials such as wicker, rattan, or jute. These materials add texture and interest to a space while still being durable enough to withstand the salty air. You can also use nautical-themed decor, such as wall art or throw pillows, to add a touch of the sea.


Lastly, don't forget to take advantage of the natural light and stunning views of the Gulf Coast by placing your bed so that you can see out the window. You can also create a reading nook near the window to enjoy the view while relaxing with a good book.

Treat yourself to a spa-inspired bathroom

One of the best ways to relax after a day at the beach (or a day of travel) is to take a hot bath in a luxurious spa-inspired bathroom. To create this relaxing atmosphere in Siesta Key homes for sale and Siesta Key beachfront rentals, start by choosing a soothing color palette such as sand or sky tones and using natural materials in your decor.


For the walls, try a light
blue
or pale
grayish-tan
color to evoke a calm feeling. It's also common to select a deeper tone for the bathroom, so experiment with medium to deep blues. Adding a towel warmer or steam feature to your shower are popular upgrades for spa-inspired bathrooms. You can also bring in an element of
sound
and a touch of
nature
.

Incorporate natural elements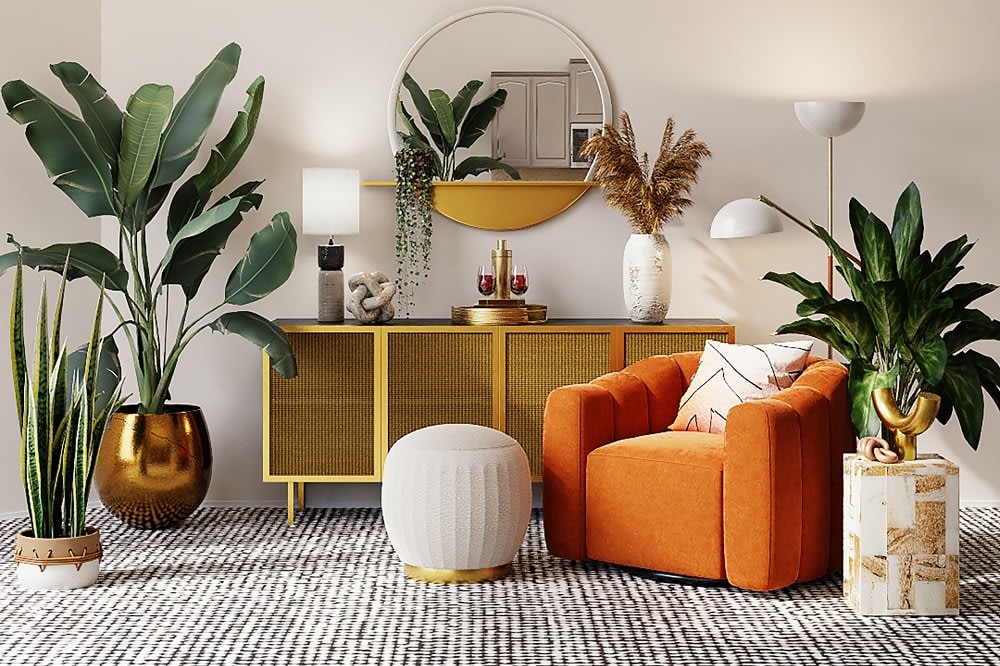 Another great way to design Siesta Key homes for sale or a Siesta Key beachfront rental is to incorporate natural elements into the space. This can be done in a number of ways, such as using seashells as decor, hanging driftwood art on the walls, or incorporating live plants into the space. Not only do these elements add a touch of the outdoors, but they can also help create a more relaxing atmosphere.
If you want to use seashells or sea glass as decor, there are a few different ways to incorporate them into your space. For example, you could fill a glass bowl with shells, rocks, and sea glass you've found while wandering nearby
Turtle Beach
and place it on your coffee table or nightstand. You could also use them to make a unique piece of
wall art
.
Driftwood
art is another great way to add natural elements to your space. You can use it to frame a mirror or even carve out spaces along the branch, if it is large enough, to hold candles as a table centerpiece.
Listing a Siesta Key condo for sale?
A perfectly designed beachfront condo will be a hit with people hunting for Siesta Key homes for sale or vacationers interested in Siesta Key beachfront rentals. For assistance with buying, selling, or renting Siesta Key real estate, reach out to Sarasota realtor
Christa Spalding
and her experienced team of professionals.

*Header photo courtesy of VTrips