Are you thinking of purchasing downtown Sarasota condos for sale? Outdoor dining has become more popular and common than ever. Here are some of the top places for outdoor dining in the Sarasota area.
The Breakfast House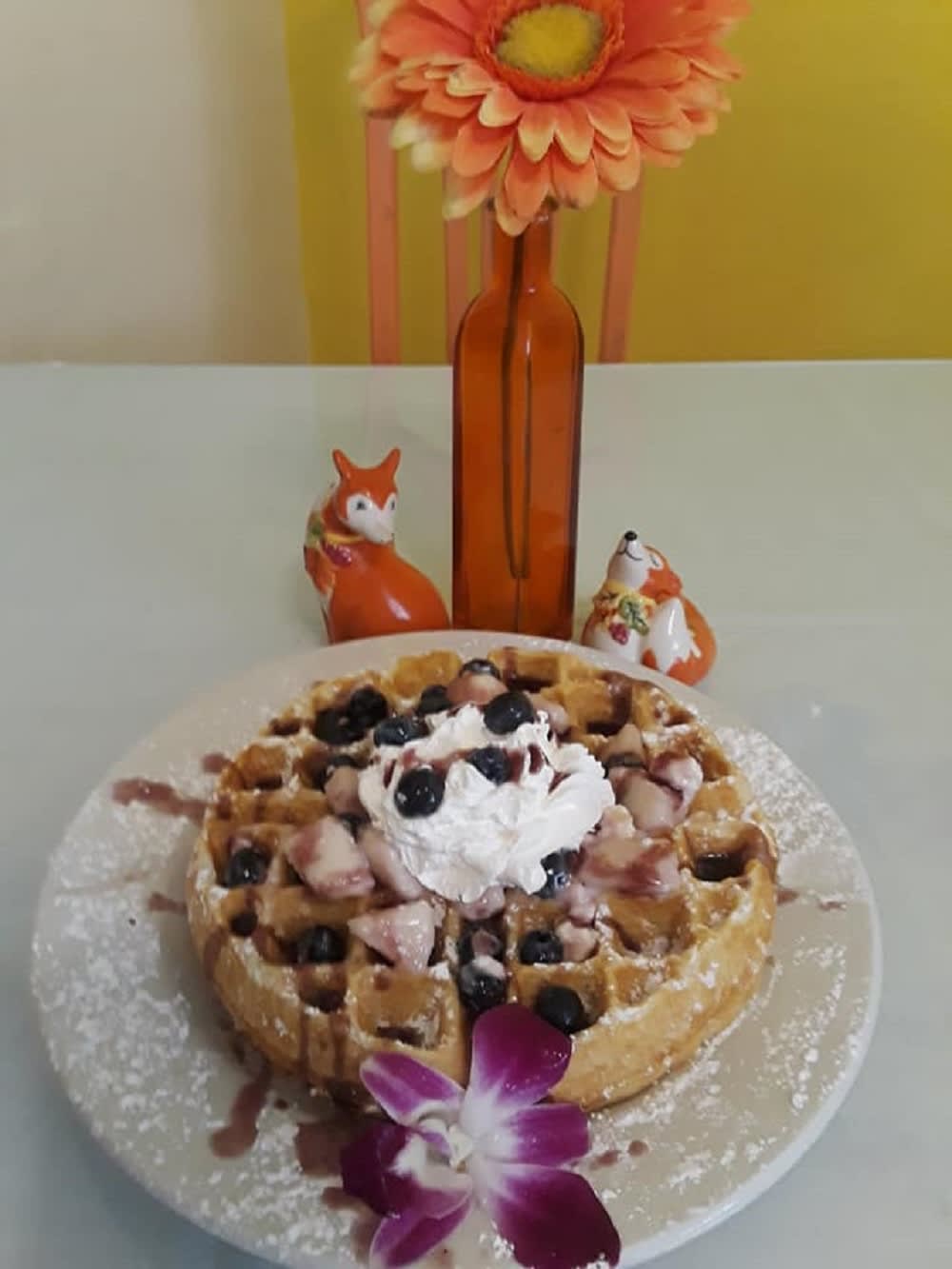 Photo courtesy of The Breakfast House Facebook page
This Gillespie Park restaurant offers some incredible outdoor dining in the small back lot with shelter provided by drapes and trellises.
The Breakfast House's
menu features island cakes with macadamia nuts, grilled pineapple, and coconut; as well as sandwiches like the Monte Cristo with homemade berry compote, melted Swiss, and grilled ham between French toast; the Designers Delight with grilled chicken, glazed walnuts, dried cranberries, spinach, cucumbers, fresh blueberries, crumbled goat cheese, and raspberry walnut vinaigrette; and the cherry cashew chicken salad with cashews, coconut, mayo, and dried cherries, served on mixed greens with cucumbers and tomatoes with raspberry walnut vinaigrette.
Cafe Epicure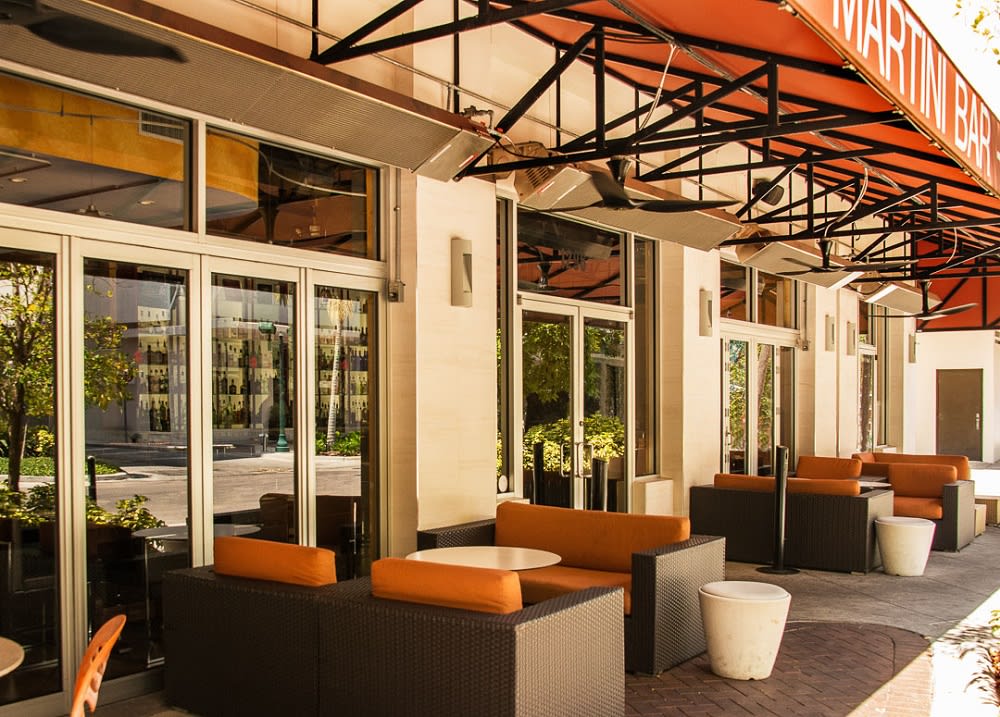 Photo courtesy of Cafe Epicture
The corner outside of this cafe at Main Street and Palm Avenue is bustling on weekend nights.
Cafe Epicure
offers everything from al dente pastas and thin-crust pizzas to delicious Negronis and a killer Montepulciano to incredible espresso and sweets. This authentic Italian trattoria in historic downtown Sarasota was founded in 2000. The cafe's head chef Stefano Sasso is a native of Ischia, which is an island off the coast of Naples. Sasso makes everything from scratch, including gelato, desserts, bread, fresh pasta, and sauces.
C'est La Vie!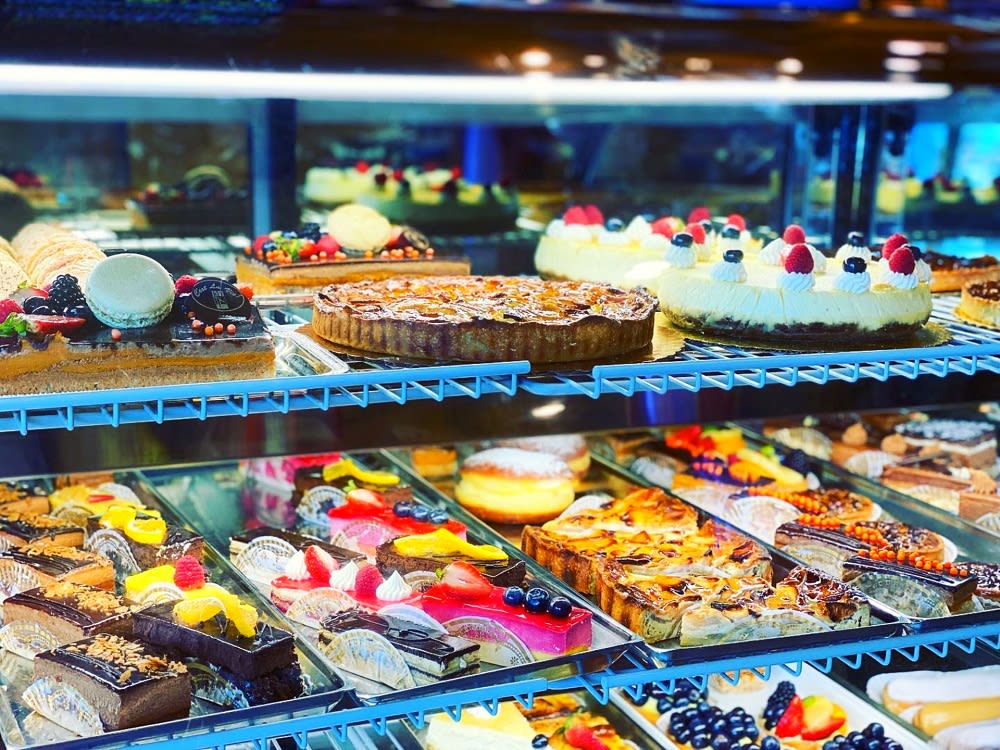 Photo courtesy of C'est La Vie!
This
downtown Sarasota cafe
features a few breezy streetside tables, reminiscent of a Parisian sidewalk. Try this incredible French eatery if you're craving butter and baguettes. And while you should definitely enjoy some time outside at this amazing cafe, you should also check the pastry case inside the restaurant to purchase and take home a few sweets. C'est La Vie! is open for breakfast, lunch, and dinner.
The breakfast and lunch menu includes some classic items like Le Petit Paris with a French baguette, one plain croissant, butter, and jam; or the Versailles sandwich with mixed greens, mayo, eggs, tomatoes, and ham. The dinner menu offers escargots with parsley butter and garlic and the Cassolette St. Jacques with poached sea scallops, Swiss cheese gratin, baked spinach, and bechamel.
Clasico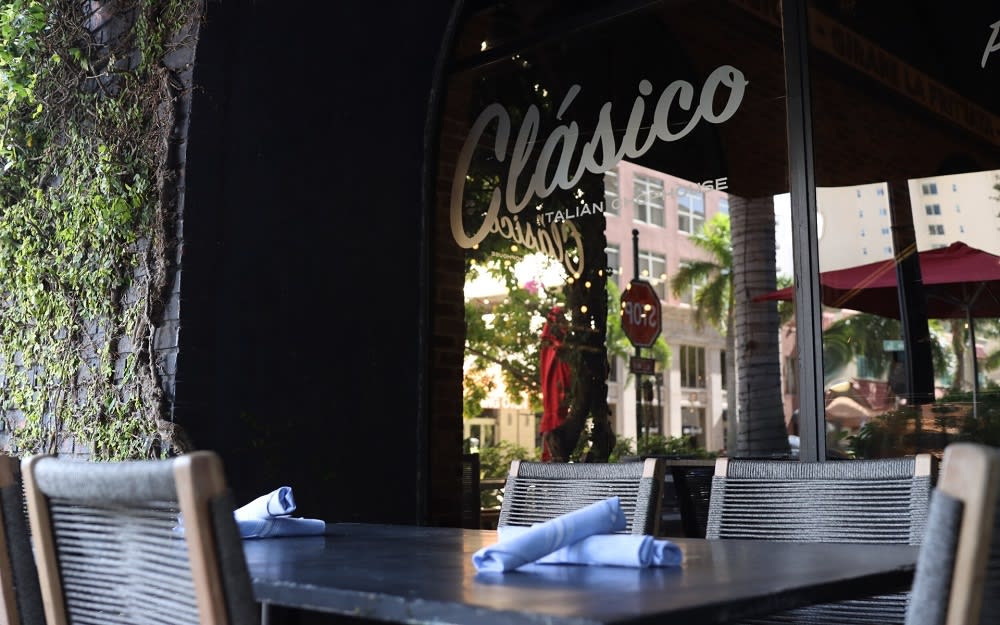 Photo courtesy of Clasico
Looking for downtown Sarasota real estate and want to find a place to eat outside nearby?
Clasico
is a wonderful place to visit if you love dancing and live music, but the restaurant also features some comfortable outdoor seating. If you want a little more peace and quiet, then you can ask to be seated at the two-top tables near Clasico's vine-covered wall. Enjoy the evening with some happy-hour snacks and a bottle of wine. The menu features delicious items like the skillet mussels roasted with butter, garlic, rosemary, sea salt, and extra virgin olive oil, as well as the Clasico Bolognese with tagliatelle, fennel pollen, oregano, and grated grana Padano.
Indigenous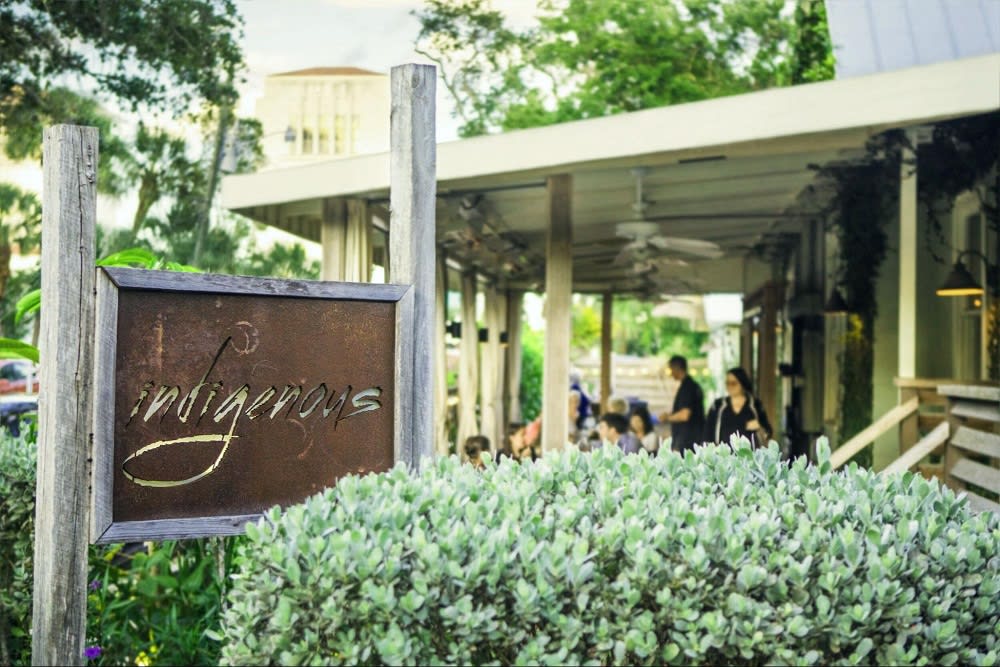 Photo courtesy of Indigenous
Indigenous
is a casual restaurant with a relaxed setting in the form of a vintage Florida cottage with a side patio and front porch. Eat at the restaurant's porch or patio and check out some of Indigenous's incredible menu items, including the parmesan beignets with pears, thyme, and local honey; the butterflied yellowtail snapper, pan-fried with lemon black garlic herb butter, fennel, carrots, and shaved Brussels sprouts; or the Sichuan peppercorn vanilla ice cream with candied ginger.
Jack Dusty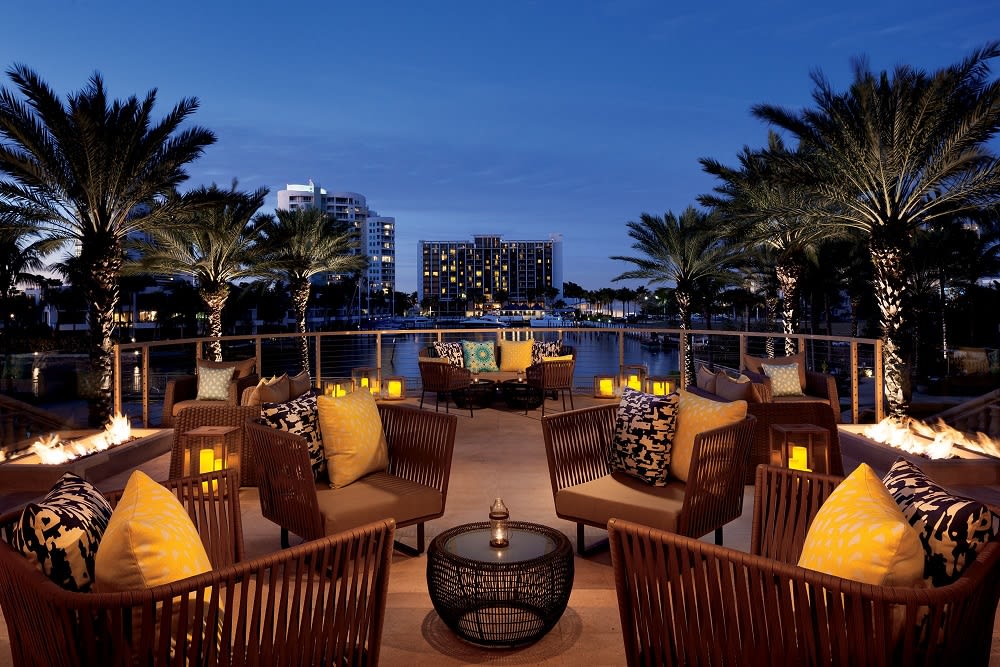 Photo courtesy of Jack Dusty
Jack Dusty
is a Ritz-Carlton restaurant that features views of a narrow urban inlet near downtown Sarasota homes for sale. While the restaurant is certainly fancy enough for a dinner date, it's also casual enough to wear a T-shirt and shorts. Check out some of the amazing menu items at Jack Dusty, including the platters of fish and raw shellfish, as well as the ribeye and cioppino.
Mandeville Beer Garden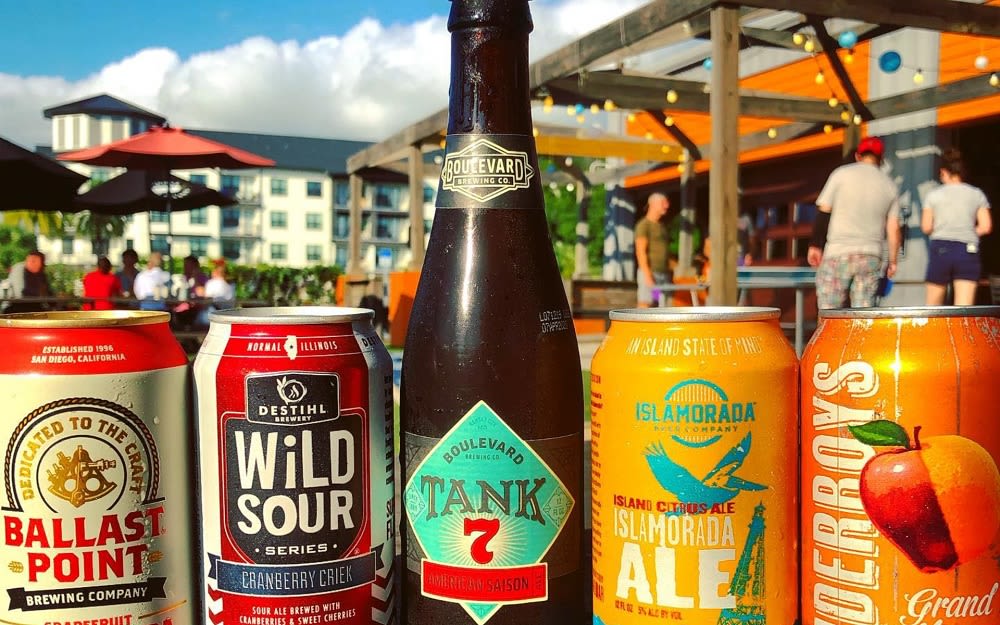 Photo courtesy of Mandeville Beer Garden
Mandeville Beer Garden
features a wide expanse of fortified fencing, hands-on games, and faux grass. This beer garden in the Rosemary District has become a regular meeting spot for locals, especially parents in the area who want to enjoy a nice beer outside. You can sit at one of the beer garden's shaded picnic tables and let your children play while you drink and eat from its expansive menu. Menu items include the ribeye steak sandwich, the pork bratwurst, and the brownie sundae.
Mattison's City Grille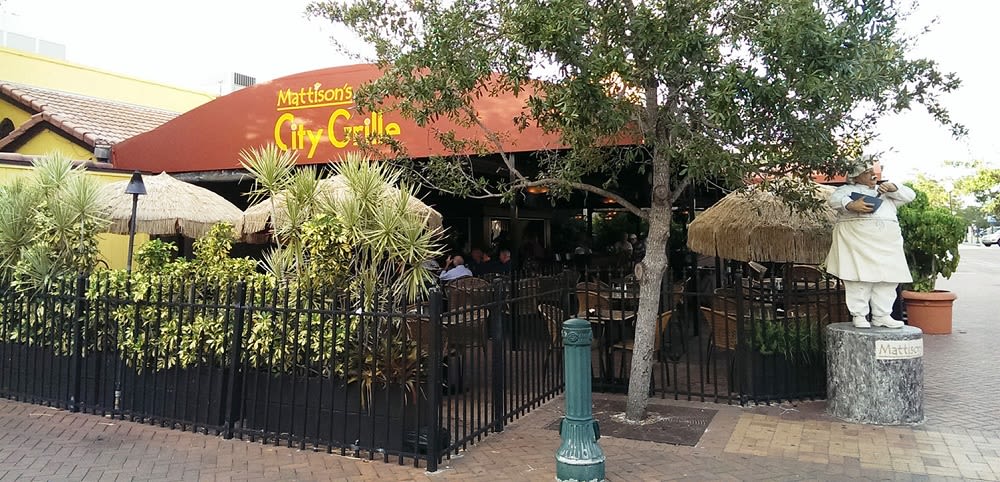 Photo courtesy of Mattison's City Grille
Mattison's City Grille
is the perfect place in downtown Sarasota to relax and listen to live music. Listen to the restaurant's live band, enjoy the patio space in front of Mattison's City Grille's stage, and dance to classic songs like "Soul Man" and "Mustang Sally." The eatery provides a relaxed environment, as well as the city buzz of downtown Sarasota. Enjoy everything from brunch and lunch to happy hour and dinner with a wide range of different cuisines, including Italian, Caribbean, Asian, Mediterranean, and American.
My favorite
is their
Shrimp Rangoon appetizer…positively delicious
!
Station 400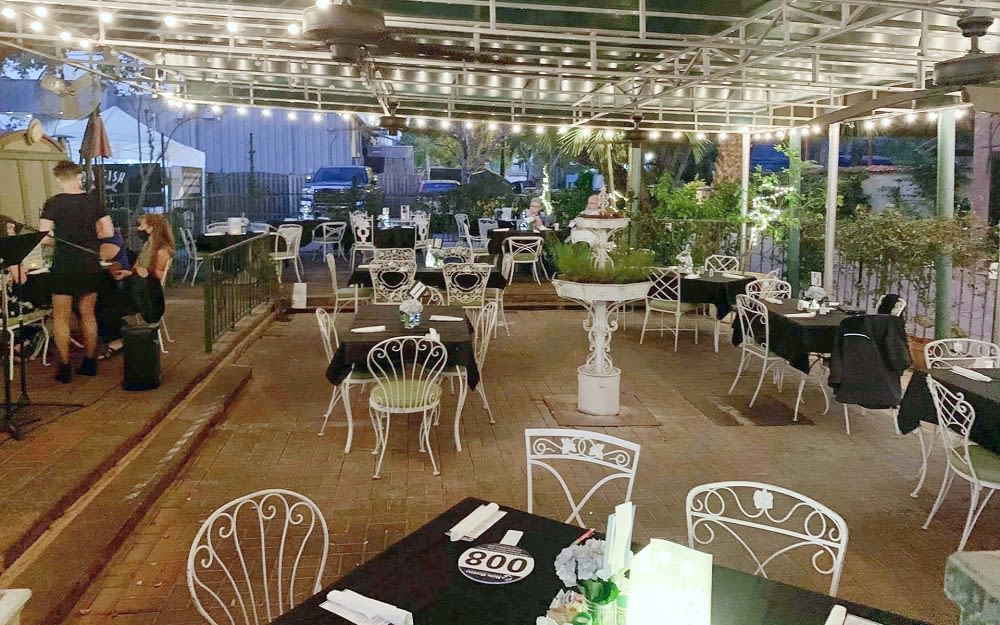 Photo courtesy of Station 400
Check out the calm and relaxing patio at this downtown Sarasota brunch spot, complete with well-placed trees for shade and a wide awning.
Station 400's
menu features some delicious breakfast and lunch items, including the Station 400 omelet with poached lobster, truffle hollandaise, fried capers, and blue crab; or Brian's lump crab cake sandwich with a toasted brioche bun, spicy aioli sauce, tomato, and Bibb lettuce.
Owen's Fish Camp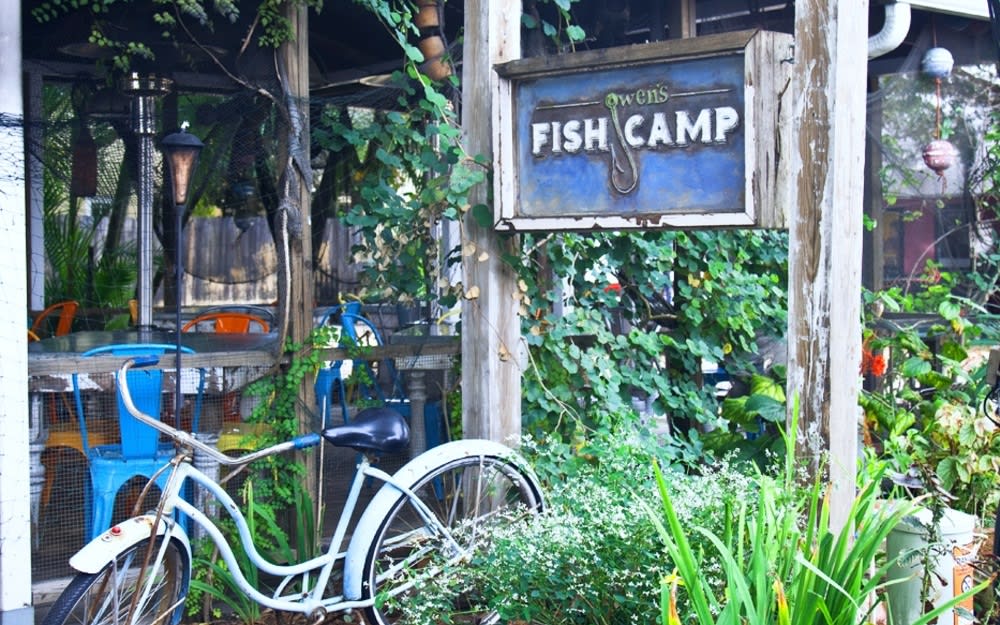 Photo courtesy of Owen's Fish Camp
Owen's Fish Camp
provides a fun backyard hangout spot with a hipster bluegrass band playing live music. Adults and kids alike enjoy swinging around on the restaurant's tire swing while they wait for a table inside. Enjoy some delicious menu items from Owen's Fish Camp, including the shrimp and grits with spicy smoked sausage, the fried soft shell BLT with basil mayo, and the fried black cherry pie with vanilla ice cream.
Ready to look for Sarasota homes for sale?
Looking for downtown Sarasota condos for sale? Reach out to trusted downtown Sarasota real estate agent
Christa Spalding
for guidance. Christa is a realtor with a background in banking and insurance. She brings a wealth of knowledge and experience managing finances to the table when helping her clients buy or sell properties in downtown Sarasota.